On June 15-16, 2021 was held the exhibition of the AI Coalition. At the stands, prominent Hungarian representatives presented their AI applications, while at the conference, meaningful lectures provided an overview of where Hungarian AI efforts are taking place. Demonstrations of the members of the National Laboratory of Artificial Intelligence were also on display at the exhibition held in the Q building of the Budapest University of Technology and Economics. The closed professional day was attended by members of the AI Coalition. In their joint press conference, Dr. László Palkovics, Minister of National Innovation and Technology, and Jakab Roland, President of the MI Coalition reported about the results of artificial intelligence research and application and outlined the areas where they will work to improve the use of AI systems.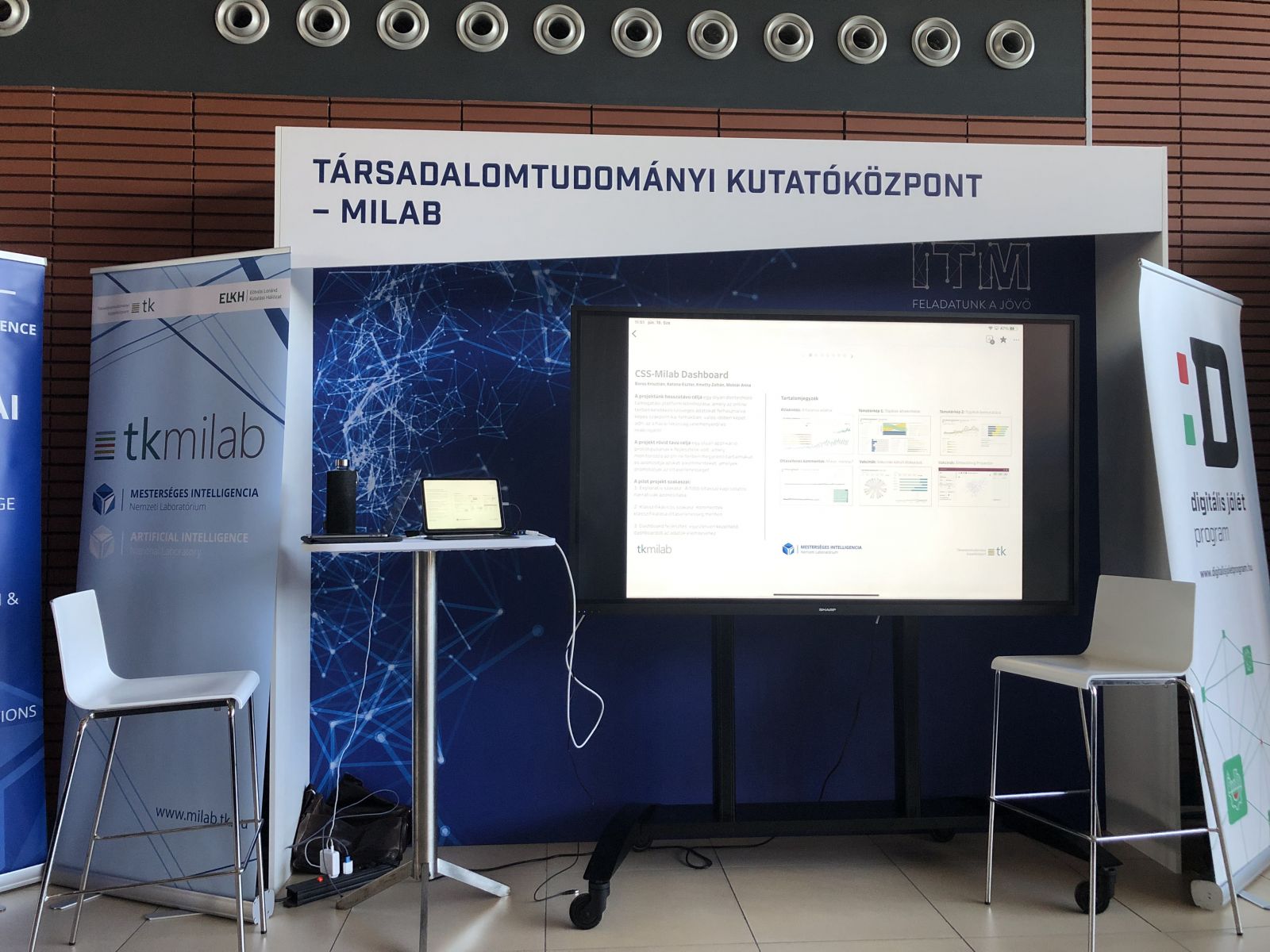 Artificial Intelligence National Laboratory project of the Centre for Social Sciences (TK MILAB) is also represented by one of its sub-projects (Zoltán Kmetty, Bence Ságvári and Eszter Rita Katona). As part of the TK MILAB project, the research team will study the development of vaccination resistance in Hungary from the autumn of 2020. Millions of articles and comments have been processed with state-of-the-art NLP and AI solutions. The participants could try a platform that interactively shows how the discourse on vaccines has developed and changed in Hungarian online public discourse at different stages of the pandemic. The platform is a prototype of a policy decision support system that will be able to monitor the online footprint of social and political issues in real-time.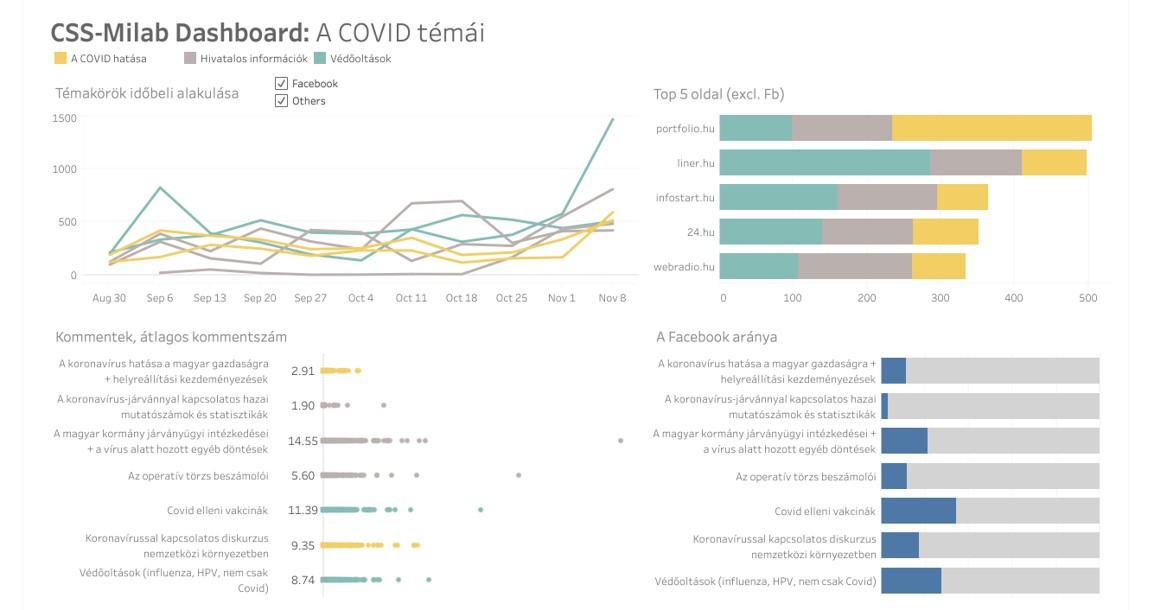 The project was mentioned during the press conference, and Minister Palkovics called the development impressive. Visitors of the exhibition also gave positive feedback on what they have seen and a number of potential professional advancement opportunities were outlined. The research will continue in the next funding period as one of the priority sub-projects of TK MILAB.