Kitti Mezei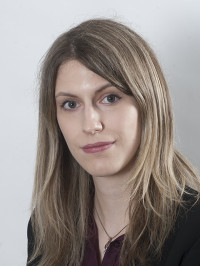 Download CV
Research Fellow (MTA TK JTI)
Department: Department of Criminal Law
Academic Title: PhD
Email: mezei.kitti@tk.hu
Phone: +36/1/224-670 / 5109
Building: MTA HTK (Floor, room: T.0.16)
Research Interests
Criminal law and disruptive technologies, cybercrime and economic criminal law
Selected Publications
The criminal sciences and IT (editor). PTE ÁJK-MTA TK JTI, 2019. p. 200.
The current questions of the regulation of cybercrime in Hungary. Magyar Jog 2019/5. pp. 305-314.
The challenges of cryptocurrencies in substantive criminal law and procedure. Pro Futuro 2019/1. pp. 79-98.
The challenges and legislative novelties related to electonic evidence. Belügyi Szemle 2019/10. pp. 25-41.
The Curia's decree in regard to misappropriation and money laundering. Jogesetek Magyarázata 2018/3-4.
The crimes in regard to cash-substitute payment instruments. In: Hollán Miklós, Barabás A. Tünde (szerk.) A negyedik magyar büntetőkódex: régi és újabb vitakérdések. 384 p. Budapest: MTA Társadalomtudományi Kutatóközpont, 2017. pp. 297-308.
Research Projects
2020 – Artificial Intelligence National Laboratory, "The legal challenges of artificial intelligence"
September 2019 – August 2021
Incubator programme
"Making Markets, Translating Markets: Market Surveillance and Financial Regulation"

September 2018 – August 2021
NKFIH project
"How does the law adapt, resist and learn? The responsiveness of the Hungarian legal system 2010-2018"

September 2018 – June 2019
New National Excellence Program – Doctoral Research Scholarship
"The modern technologies and the criminal justice in regard to cyberattacks"

September 2017 – June 2018
New National Excellence Program - Doctoral Student Scholarship
"The criminal law and informatics" interdisciplinary research project

May 2016 – June 2017
Research project supported by the Ministry of Justice
"Cybercrime" seminar curriculum